5 tags
A magnetar in the galactic center
Discovering a pulsar in the Milky Way's center has been one of the biggest and most exciting challenges recently in galactic astronomy. Pulsars can be used as precise clocks to investigate the interesting conditions found near the supermassive black hole at the galactic center, Sgr A*. Just recently, a new magnetar was discovered in the center of the Milky Way. Magnetars are very similar to...
2 tags
Equipment Failure Imperils Kepler'€™s Quest for... →
A second reaction wheel (out of the total four) on the Kepler spacecraft appears to have failed. This failure may jeopardize any further observations to look for exoplanets. The wheels help the spacecraft point in the correct direction. If you need an overview of how the spacecraft detects planets, I wrote about it soon after its launch in 20091. There has been a great amount of data already...
1 tag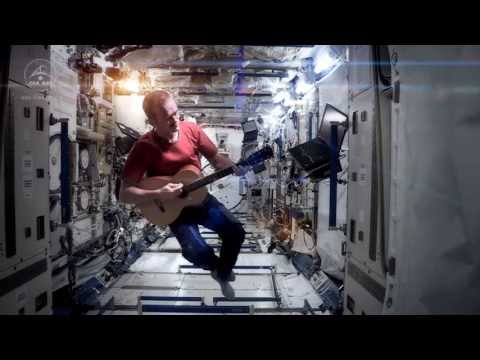 5 tags
Where do the Fermi Bubbles come from?
In 2010, data from the Fermi Large Area Telescope revealed a large new structure that appeared to be part of the Milky Way: two giant bubbles, emitting in gamma-ray, extending about 10 kpc out of the galactic center away from the Milky Way's plane. While the discovery itself was momentous (compared to finding a new continent on Earth), a more interesting challenge has been explaining the...
2 tags
Who Killed The Deep Space Climate Observatory? →
Politics and bureaucracy can get very ugly and have sad results.
2 tags
On dark matter →
Alexander B. Fry, an astronomy graduate student at UW Seattle, recently wrote this very accessible introduction to dark matter for Aeon Magazine. Especially useful after the announcement of these exciting results.
3 tags
Dark Matter Search Results Using the Silicon... →
Some exciting news from the CDMS collaboration. They have found three separate events that correspond to a WIMP collision with 99.8% certainty. If you remember from the Higgs Boson discovery, the discovery status gets appointed at 99.9999% certainty. Although not quite there yet, this announcement is still very exciting. Astrobites has a nice overview of this paper here.
1 tag
Rolling the dice: understanding how physicists... →
This is a bit delayed, but it presents a fantastic analogy for understanding how the detection of the Higgs Boson works.
4 tags
Voyager →
Randall Munroe explores what it would take to retrieve the Voyager I spacecraft on his What If? blog.
2 tags
Supernova left its mark in ancient bacteria →
Fascinating that we may be detecting iron from a 2.2 million year old supernova in fossilized remains of bacteria.
2 tags
Braids in the Solar Corona
Comparing the solar atmosphere with that of the Earth reveals an apparent contradiction. On the Earth, the atmosphere gets colder at higher altitudes. This is a result of thermodynamics: pressure decreases as the distance from the surface increases, allowing gas to expand and drop in temperature. Applying this to the Sun, however, would lead to the expectation that the temperature in the solar...
3 tags
Interplanetary Cessna →
A wonderful look into whether a plane could fly over different bodies in the solar system by Randall Munroe on the What If? blog. Yeah, Venus is a scientifically interesting place, but definitely not a fun place…
3 tags
4 tags
Recycling: How Pulsars Get a New Lease on Life
Pulsars are, at least in my opinion1, some of the most interesting objects in the universe. They are extremely dense stars, supported by neutron degeneracy pressure, shooting out beams of radiation along their magnetic axes. These extreme behaviors can both serve as tools, helping astronomers get a better sense of their surroundings, as well as laboratories, allowing astronomers to study extreme...
6 tags
Leap Seconds →
This week on the What If? blog by Randall Munroe of XKCD fame: A fascinating consideration of how it might be possible to reverse the effects that are corrected by adding leap seconds. (Since I'm currently also working on a post about millisecond pulsars, I can't help but think of the parallel for pulsars where the neutron stars spin-up by accreting more matter.)
1 tag
2012: My Favorite Doomsday Scenarios →
Fun, and factually correct, look at some interesting apocalyptic scenarios as 2012 comes to a close.
3 tags
A (Somewhat) Brief Background on Pulsars
I am currently writing a post about binary pulsar systems, recycled pulsars, and a very interesting group of pulsars called "Black Widows". In the process, I realized that I don't currently have a good summary of what pulsars are on the blog (and the binary pulsars post was getting a bit lengthy), so I took out much of the pulsar and neutron star background from the post and started this new post...
4 tags
2 tags
"For all our failings, despite our limitations and fallibilities, we humans are..."
– Carl Sagan
2 tags
Free Advice →
Some great advice related to a certain letter that has been gaining a bit of publicity in the Astronomy community. This has been the most thoughtful response that I have read so far to the letter. Although the piece is not aimed towards an undergraduate audience, I found some valuable lessons that will certainly be helpful for what seems to be the career that I am currently aiming towards.
3 tags
3 tags
The Higgs, Boltzmann Brains, and Monkeys Typing... →
The example I am showing you here demonstrates yes, if you "go to infinity"–whatever that means in the real world–you can "prove" almost anything you like! A fascinating piece discussing one of the wildest concepts in physics (Boltzmann Brains) and why the concept is likely not of much utility.
7 tags
The Foot of a Jet
Last year, I wrote about the quest to see a black hole. Or rather, the quest to be able to see a black hole's shadow. Just a few weeks ago, there were some interesting developments in that arena. Using VLBI techniques1, a group of astronomers were able to resolve the base of the jet in M87 at a wavelength of 1.3 mm. M87 is a giant elliptical galaxy, located at a distance of about 16...
2 tags
Rooftop
There is a certain, almost inexplicable, feeling I get when I lie back on my rooftop at night. The stars and the dark sky above me completely consume my field of vision. I see the stars, imagining their distant light finally landing in my eyes. I feel alone and isolated, yet strangely in sync with a grander landscape. At those moments I feel small, but part of a much larger and beautiful...
4 tags
Planet Found in Nearest Star System to Earth →
An Earth-sized planet has been found in the Alpha Centauri system, orbiting around Alpha Centauri B, a Sun-like star. The orbit is very tiny (with a complete orbit lasting just 3.2 days), however, and therefore making the planet inhabitable to any type of life familiar to us. Still, the discovery is likely one of the most significant exoplanets discovery made in recent years for a few reasons: ...
3 tags
2 tags
Watch
This was my first and last time seeing a Space Shuttle in flight (not counting the numerous times I've seen one in orbit at night). I hope amid the nostalgia, there is also a renewed sense of urgency and inspiration about the future of human space exploration.
3 tags
Absorption Features in Spectrum of Ordinary Pulsar →
Exciting research about the discovery of absorption features in an otherwise ordinary pulsar. Previously, these features were expected to appear only in more exotic pulsars, as a side effect of their strangeness. Now, this may suggest that the absorption features might be present in other ordinary pulsars, but are simply not visible to us in those ordinary cases. It could be indicative of exciting...
3 tags
4 tags
Curiosity Landing: What's With All the Peanuts? →
Wonderful look into the origins of the peanuts tradition at JPL that we all noticed during Curiosity's landing. Also a great history lesson about the Ranger missions.
3 tags
"I think we're going to the moon because it's in the nature of the human being to..."
– Neil Armstrong
3 tags
3 tags
Neil Armstrong, First Man on Moon, Dies at 82 →
Neil Armstrong was a quiet self-described nerdy engineer who became a global hero when as a steely-nerved pilot he made "one giant leap for mankind" with a small step on to the moon. The modest man who had people on Earth entranced and awed from almost a quarter million miles away has died. He was 82. Thank you Neil for inspiring me to look up at the Moon and to dream about the cosmos.
2 tags
2 tags
2 tags
4 tags
Dare Mighty Things
I watched Curiosity's landing from a large auditorium, filled with a few hundred people very excited and anxious about the coming hours. Gathering a few hours before the landing, all of us were watching lectures by scientists who detailed some of Curiosity's specialities. The ChemCam, the rover's very capable robotic arm, and the CheMin were all certainly very impressive...
2 tags
Nixon's Contingency Plan for a Failed Apollo 11 →
Even though we know that Apollo 11 successfully returned its crew, Nixon's prepared speech is still harrowing to read.
6 tags
Central Black Holes
Black holes are relatively simple objects, compared to the wide variety of objects present in the universe. The ones expected to be found astrophysically can be described by just two parameters. But where black holes get interesting is when we start studying the fascinating ways that they interact with their environments. Probably the most useful aspect of astronomy is that objects that...
3 tags
"Looks like we've got a Dragon by the tail" →
SpaceX became the first private company to successfully launch and deliver a spacecraft to the International Space Station this morning. It is certainly a very impressive feat and hopefully just the beginning of even more advancements in the private space exploration arena.
3 tags
The Eagle Has Crashed →
Really amazing to learn about how close the Apollo 11 landing was to failure.
5 tags
Bullets and Musket Balls: Examining Dark Matter...
Dark matter is important stuff. It constitutes about 23% of the mass-energy in the universe. Yet understanding its nature and characteristics is a daunting task. Once again, we can rely on the creativity of the names that astronomers and physicists have come up with to help gain a basic understanding of dark matter: the "dark" stems from dark matter particles not interacting with...
1 tag
3 tags
Ownership of the Moon? →
I wrote a new post over at MyMoon talking about the potential implications of Planetary Resources and their plans to mine asteroids. I am at the same time excited and hesitant about their purposes, and I am interested in learning about how other people feel about the ownership of objects in space. If you have any opinions about this, head over to MyMoon and write a comment.
2 tags
Astrophysics: A Philosophical Perspective →
Staring into the night sky is a meditation on time, space, and the origin of humanity itself. It is with a much greater understanding of the Universe that I live my life in a new manner. The night sky has always compelled me to act. Sometimes it's good to take a step away from the minute details that we endlessly toil in, and just think about the meaning of it all.
3 tags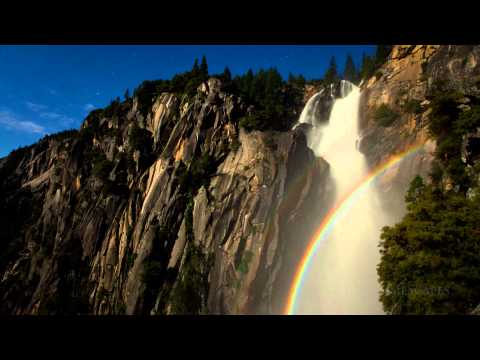 2 tags
The Moon and Me
For the past few weeks, I've been working with MyMoon as part of their Street Team. MyMoon is a website designed to promote the importance of the Moon, from art to science to human exploration. I'm incredibly excited to be a part of the team and am looking forward to celebrating and discussing the Moon on the website. So far, I have a couple of blog posts up on MyMoon (here and here). There are...
3 tags
Lost in Space →
There are those who believe that somewhere in the vast blackness of space, about nine billion miles from the Sun, the first human is about to cross the boundary of our Solar System into interstellar space. His body, perfectly preserved, is frozen at –270 degrees C (–454ºF); his tiny capsule has been silently sailing away from the Earth at 18,000 mph (29,000km/h) for the last 45 years. He is the...
2 tags
Star in a Box →
Star in a Box is a great web app made by the LCOGT (Las Cumbres Global Telescope network). It lets you play around with different masses of stars and explore how parameters like temperature and size change as the star progresses through its life. One of the most fascinating series of topics I learned in introductory astronomy class was stellar evolution. It is amazing to see how the constant...
4 tags
A Paradox of Youth
For me, the galactic center is one of the most fascinating regions of space that can be studied from the Earth. It is no coincidence that I've written before about it on the blog, and that one of my research projects here at Berkeley studies in part the presence of pulsars in galactic center1. What makes the galactic center special is that it is home to a supermassive black hole, whose presence...